Providing clean and understood communications through print and digital media.

At Red-Designs UK, we create identities and themes to project our clients into their industry with professional communications using print and digital media. We create websites that demonstrate best practise across the board, identities that speak for themselves, and printed assets which assist the digital. This website is an online portfolio for the designer
Andy Crozier
.
RI Advice

Dealing with the finance sector, RI Advice needed a serious yet sympathetic appearance to it's audience, which it currently lacked. The crux of the project was to extract the important content from the existing template, and transform this into a modern day browsing experience – with a constantly updated content hub and news section. This entailed reinventing the structure and usability of the website, from the ground up. The Information Architecture was scoped out and redefined to produce a cleaner more visually dynamic web experience.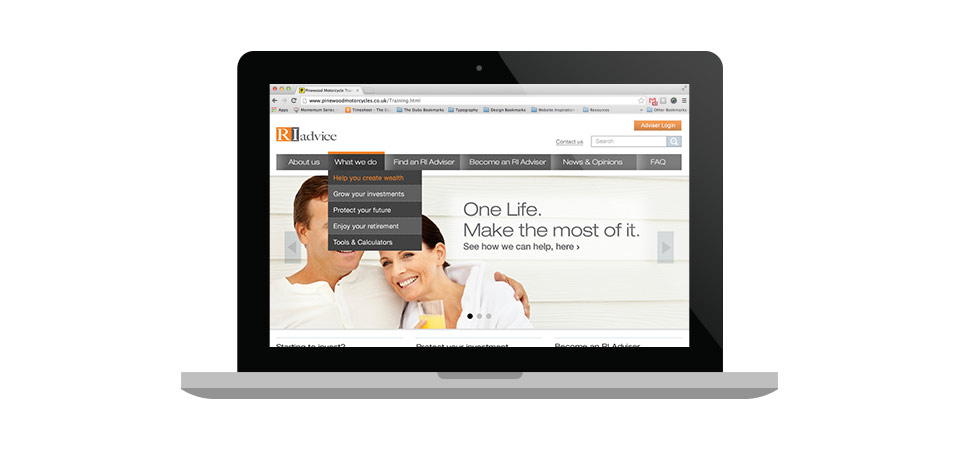 *This project was completed as a full-time employee of The Dubs