Providing clean and understood communications through print and digital media.

At Red-Designs UK, we create identities and themes to project our clients into their industry with professional communications using print and digital media. We create websites that demonstrate best practise across the board, identities that speak for themselves, and printed assets which assist the digital. This website is an online portfolio for the designer
Andy Crozier
.
Colour Catcher Australia

Colour Catcher is a globally recognised product for the laundry sector of the retail market. It's presence in Australia was not as strong, and this project was to use Facebook to create an audience and drive brand awareness through the creation of customs tab pages and competitions based on a digital environment.
Facebook Custom Pages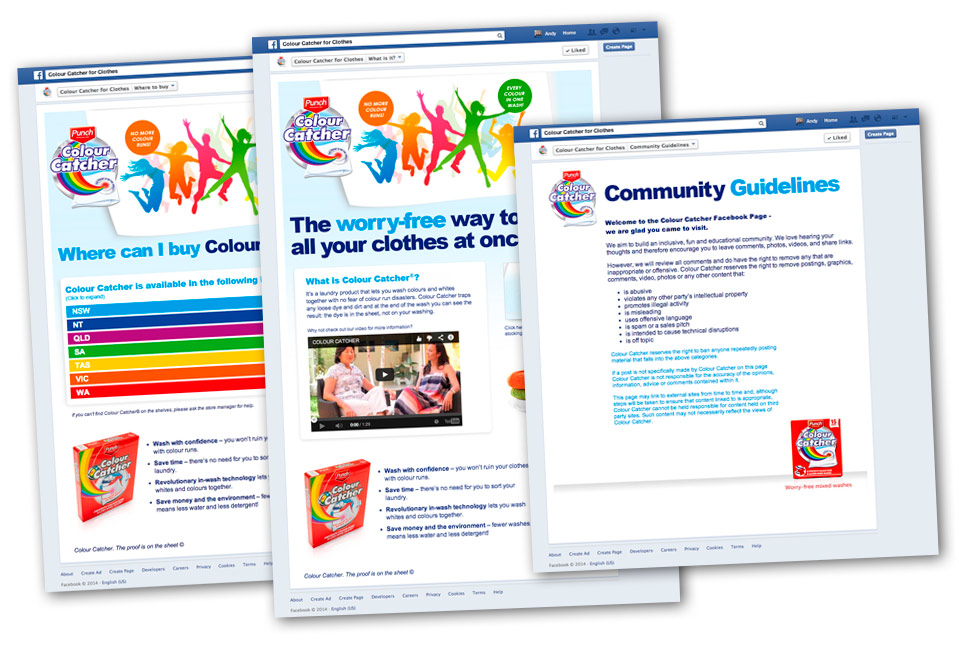 *This project was completed as a full-time employee of The Dubs